Self-awareness: the high-performing leader's superpower
70% of leaders who receive coaching benefited from improved work performance, relationships and more effective communication skills.
-Institute of Coaching
The Mindfulness Map's coaching services are an invitation for leaders to explore an inside-out model of conscious leadership founded in self-awareness, which builds resilience, clarity and compassion as they lead through complex and challenging business environments.
Our coaching sessions are founded on different mindfulness practices so these desired qualities aren't just intellectually processed or externally acquired but instead internalized and absorbed deep into the intellect and intuition of leaders.
Our Approach
Our coaching framework begins with our proprietary 3V assessment so we can line up with a basic understanding of our client's vision, values and voice.
Then we embark on the journey of personal and leadership development.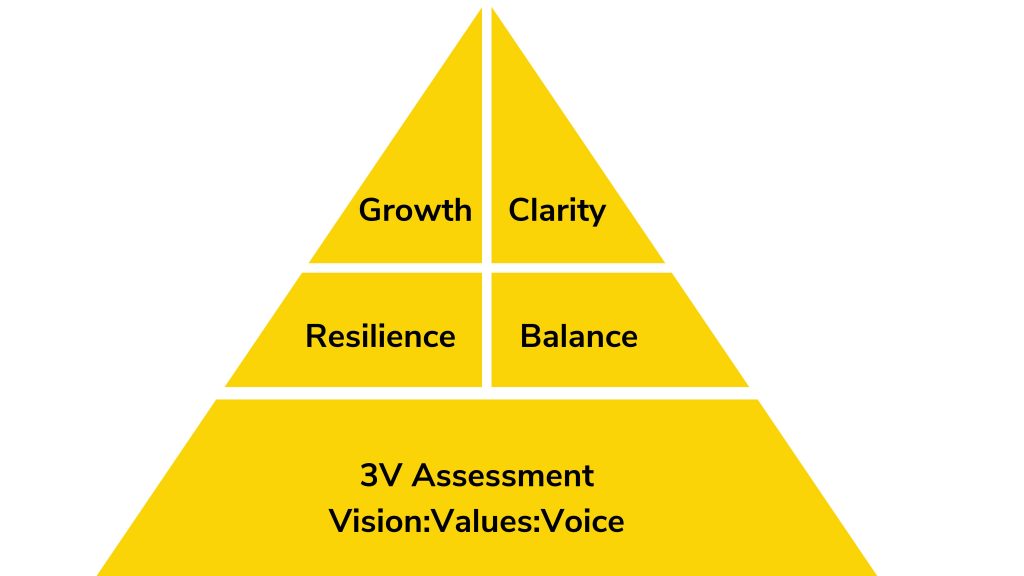 Puja is an articulate, thoughtful, effective guide into a world we can all access — one with less stress, a more present focus, and a calm inner voice. Her coaching has made me a more powerful and calm leader — while helping me see my own blind spots, strengths, and paths to improvement. I am a better leader, husband, and executive because of our sessions.

Jon Gilson,
Director of Sales and Strategy, Hydrow
What makes Puja special is her gentle yet direct coaching, rooted in mindfulness. As my company grows, I recognized the need to identify and define our vision and values so our company culture is primed to scale and attract the right talent. Puja helped help me get past my noisy mind, settle in, and find the serenity and space for the clarity to come, in language that's true to me and the clients we help. I highly recommend Puja to leaders who need coaching that combines business experience with mindfulness tools.

Carol Cox
Founder, Speaking Your Brand

Want To Explore Leadership Coaching?
Book Your Consultation Below